BARRINGTON RECRUITMENT AND TRAINING COMPANIES
Below are our portfolio of Recruitment and Training companies;

INTERNET MARKETING CHANNEL
(www.Barringtontv.net)
Our Internet marketing channel fulfils all the needs of any business which wants to use the Internet as a means of promoting their business. The channel features the world's leading experts on the subject of Internet marketing and your business can be up there with them giving your company the ultimate "irresistible" factor.

MODEL PLACEMENT SERVICES

Model Placement services is the Barrington group Company which provides Models for the fashion shows we produce and for the brochures for our companies where needed. MPS also gives advice online and in person to those interested in pursuing a career or a part time activity as a model. MPS first trains and then guarantees to place the model with an agency


INTERTECS
www.intertecs.com
Intertecs is an International Investigation agency which also offers training courses for those wishing to learn the skills of being a bodyguard, an investigator or counter terror specialist.
POPSTARS UK
www.popstars-uk.com
Assistance for persons wishing to embark on a career in the music and performing arts industry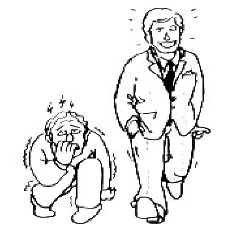 MOM
Our Neuwied academy of Management , Organisation and Motivation offers courses in self personal development. Subjects dealt with in the course are:-
Personal Development
Motivating and Managing others to achieve
Setting Targets - planning to reach them and checking to ensure they are being adhered to
Overcoming obstacles, biases, and prejudice
Interpersonal communication
Overcoming personal psychological barriers
Developing creativity and estimating reaction
Building success strategies and cybernetics
Understanding aspects of personality
Rhetoric
Combining family with Business
What is sales
Aligning your business, the community and the environment for success
Taking nothing, Making something
Maslow's pyramid of the hierarchy of human needs
Team building and group psychology
Barry also studied Developmental and clinical Psychology