BARRINGTON HOTELS AND TRAVEL COMPANIES
Below are our portfolio of Hotels and Travel companies;





ITRE
The Institute of Telecom Resellers
in EmeIAA Travel
Europe, Middle East, India, Asia, Africa and the Americas)
The Barrington Group deals with all the travel bookings for the members of the ITRE as well as the other International associations which we manage and for the complete Conference organisation at luxury 5 star International hotels as well as smaller national meetings for the members. Each is represented by two of their Senior Executives. (The Decision Makers).

IAETA
The International Association of
Educational Travel Agents
( www.iaeta.com )
This organization supports and provides a forum for those involved in the promotion of Educational travel and establishments Internationally. Membership is also available to, Language schools and the myriad of companies and individuals who supply the agents in this multi-billion-dollar global industry. Amongst other support services the Barrington Group organises Fam trips and Travel arrangements for the members as well as meetings and conferences.



THE STATE OF TEXAS
When the state of Texas, USA Tourist and Convention Bureau wished to promote the attractions in their State to to German Travel agents and Tour Operators in the German speaking Countries of Germany, Austria and Switzerland they called in our Tourist Marketing Dept. to tour their state and promote the State. Our Specialist Tourist representation dept. is available for all levels of marketing in the tourist Industry.






CAMBRIDGE COLLEGE
( www.cambridge-college.org )
Cambridge College brings people from all nations to teach them English and prepares them to Study at Universities (IELTS) where English is the Mother tongue. As well as organising the travel to the UK we are responsible for booking their accommodation. It is also involved in placing foreign students with Universities as well as arranging Immigration services for the HSMP, Work permits, Student visas.
THE BARRINGTON GROUP HOTEL
AND TRAINING CENTRE
The Barrington Group Hotel and Training Centre in France at the source of the Dordogne, with Spa and Medical facilities, is of particular benefit to Asthma sufferers and the clean mountain air is perfectly conducive to learning, whether it be the French language, Personal development or Management and Motivation seminars.




PORTO CALA BEACH HOTEL
This project involved us in leasing the 7 storey dilapidated building, instigating and financing a complete reburbishment, the management and development of the hotel as well as negotiating contracts with Neckerman, German's largest tour operater. The restaurant was built from scratch next to the pool which were then let under a franchise agreement. Hotels. This was one of the hotels that we took on, developed and then passed on at a profit for both the original owners, our investors and for us.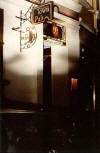 BRITISH CENTRES
WORLDWIDE
( www.britishcenters.com )
Most people first come into contact with our British Centres worldwide when they find themselves abroad and in what seems to be a typical British Pub. They are predominantly in the diplomatic quarters or major cities and are promoting life in modern Britain whether it be over a glass of whiskey, a jar of Guinness or a steak and Kidney pie . The British Centre is one building encompassing gastronomy, Language school, Travel agency, business support service, guest house and translation service as well as promoting all things British.


RELDA SKI
The Relda brand is one of chosen trading companies when operating in the tourist industry, whether it be Relda Reise und Konferenz Veranstaltungs GmbH or Relda ski. Our function as the package tour operator was similar to our function with Cambridge College and was primarily brought to life to to create revenue during the winter months which are traditionally quiter times in the live's of most tour operators. Part of our brief involved negotiating with local tourist boards to set up our own skiing schools in Austria, France, Italy and France as well as all aspects of the client's travel experience from their home town and back.
As the European Main Dealer for Tiffany Coachworks ( www.tiffanylimoseurope.com ) we are asked on a regular basis to provide marketing and sales advice to operators of stretch limousines which we gladly do. Apart from the usual airport runs, Ascot day's out etc and evening out to the theatre our most recent innovation was the introduction of tickets for seats in limousines based on the experiences we have in the coach tour operation industry. Once again the Barrington Group was at the forefront of the concept of selling luxury individual packages using limousines as the means of transport as opposed to coaches.