This meeting is in Tbilisi, Georgia
Being strongly affected when seeing bombs dropping while sitting comfortably in my British home and with the knowledge that shock and awe is in fact "terrorise and mutilate" to the children under those bombs and caught up in it I watched bombs being dropped and asked why no one had moved the children to surrounding fields first and outlawed human shields. I saw the elderly and the children being caught up in mankind's war games. I saw supermarkets putting food in bins because the packaging was damaged even though the food was fine and there were people homeless and hungry but most of all I saw the numbers of homeless on the streets of our own cities and I decided enough was enough and somehow I had to, at least try to ,do something to prevent this madness. As just one voice trying to make a difference I felt helpless but I formed Noblesse Oblige in Action International (NOBLIA) to try to help and it grew from just my one voice to groups (choirs) in Continents, then countries, then states and now finally Cities all around the world Please join with us to make a difference today
Barrington Roy Schiller
Founder EMAIL

This Meeting is in Scottsdale , USA
NOBLIA AID
WE need your help to continue to help the homeless and those in need. Whether 5 , 10 or for those who can afford it 20. Every £, $ , € helps us distribute aid to the needy.

PLEASE HELP US.
WE ARE
OVERWHELMED
( City Ambassadors needed to hold city Meetings )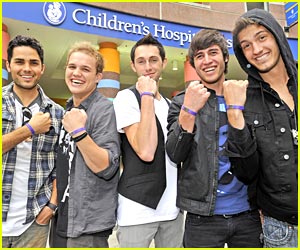 NOBLIA AID GUARENTEE
We rely heavily on unpaid volunteers and material donations so can operate with as little admin costs as possible. At times however we are forced to purchase items to operate.
WE GUARENTEE THAT OUR OPERATIONAL COSTS WILL NEVER EXCEED €2000 each month. All donations received in excess of that sum go directly to those in need
DISTRIBUTING PRODUCT PACKAGES TO OLD PEOPLE'S HOMES
"The need for special ethical principles in philanthropy is the same as the need for ethical principles in society as a whole. They are mutually beneficial. They help make our relationships mutually pleasant and productive. Our professional discrete society is a voluntary, cooperative organization, and those who conform to its rules are also those who benefit from the conformity of others. Each has a stake in maintaining general compliance."
Not all of our members were born of noble houses but all commit to behaving in a noble and
chivalrous manner
For those who wish to join us as members, as opposed to just donating, membership is available to all individuals and companies interested in meeting to network in an informal atmosphere, discuss campaigns and generally support each other and discuss local charity works and to get the latest "transparency" news from our central headquarters . They use their position in their community to help those less fortunate in their city.
On the first Tuesday of each month in major cities worldwide our members and their guests get together in prestigious locations to meet like-minded people from all around the world with whom we become friends and a common bond is formed. This coming together of global leaders and professionals fulfils the demand to pool knowledge and promote philanthropy in our world today: Humanity standing as one with front for an ever increasing need for aid and fundraising. Join us!
As our membership is made up individuals from around the world one of the more enjoyable parts of our meetings is meeting people from other chapters who are visiting our city to network, do business and make new contacts. Such guests from other chapters are also invited to social events which we hold and which enable us have fun with our new force for good and particular brand of philanthropy.
Our members are invited once a month to meet should they wish or just help or donate alone if they prefer.
We also offer companies an opportunity to partner with us for their charity due diligence needs and also allow them to present their services and products to us if they are interested in us offering them to our international network of members.
To assist our members to better understand it was decided to allow corporate members to promote their business to our membership after they have been approved. In order to keep the Individual's membership subscriptions low it was decided to make the corporate membership bear the main cost of administering our organisation. Each Corporate Member can only be represented by their most Senior Executives. (The Decision Makers). To Promote the Continuing professional development in regards to our members charity works we organise networking, corporate hospitality, conferences, exhibitions, joint travel and accommodation to events, which enables all our members to have a common understanding and knowledge of the intricacies of modern philanthropy and also reap the benefits associated with getting to know each other as well in an exclusive social network.
We look forward to seeing you at one of our Chapter's meetings as a founder member of a new force for good.
TEACHING ENGLISH TO ORPHANS IN ORPHANAGE
Our organisation is not just called "Noblesse Oblige" but "Noblesse Oblige in Action", with the emphasis
being on the words "in action". To be able to act members must be both willing and able to help by using their Title/Position, funds or most importantly their connections for the benefit of those less fortunate and their fellow group members. Members receive considerable benefits through their introduction to our network of Influential Citizens in their city and worldwide and it is therefore our responsibility to ensure that we have a coming
together of like minded and equal peers being the existing leaders and future leaders in their City and Country.
For too long Philanthropy and Humanitarianism has been the realm of the rich and famous. It is time to implement a system whereby those who need to earn a living to feed their families can be rewarded for fundraising in order to feed their families and also do good works and help others. This will enable jobs to be created, our members to reach positions of power and influence and also those in need to receive funds which they would not have had without our actions.